Update 1 Oct 2022: the workaround described in this post was not as great as I'd hoped. I have since replaced this workaround with another workaround, as described in this blog post.
---

Since the first beta version of Xcode 14 was released in early June, I have been aware of an issue with the Snaplists app on iOS 16. On the list detail screen, an Actions button is shown at the bottom. This button is actually a SwiftUI Menu placed inside a ToolbarItem (in a toolbar) using .bottomBar placement.
Here's a screenshot of the Actions button and the menu of list actions that is shown when it's tapped.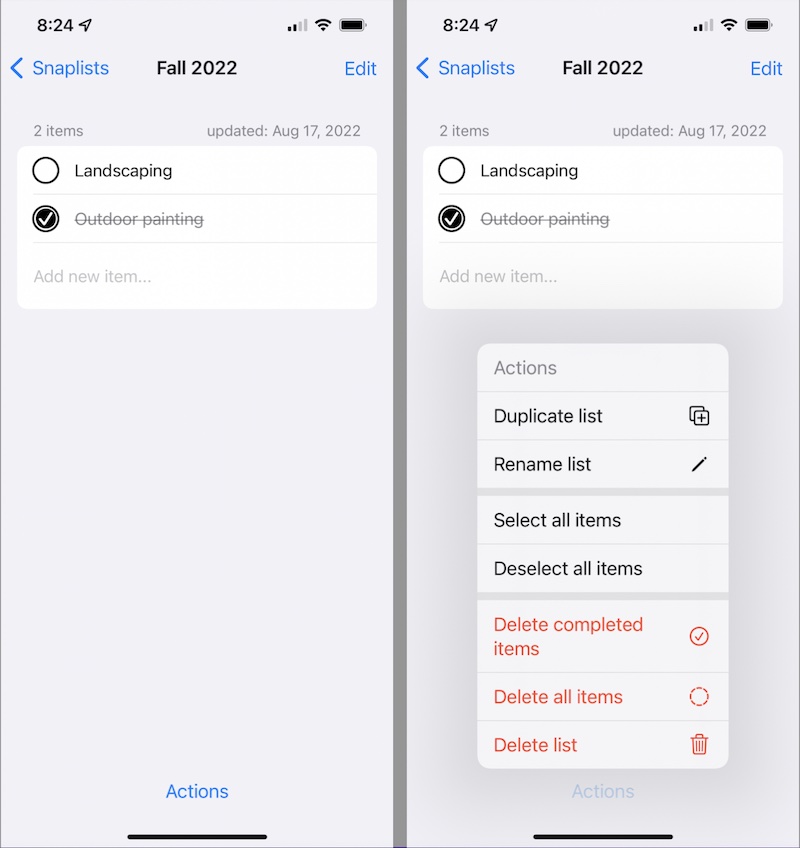 On iOS 16, the bottom toolbar is missing! Here is a screenshot from the iOS 16 simulator showing the missing toolbar.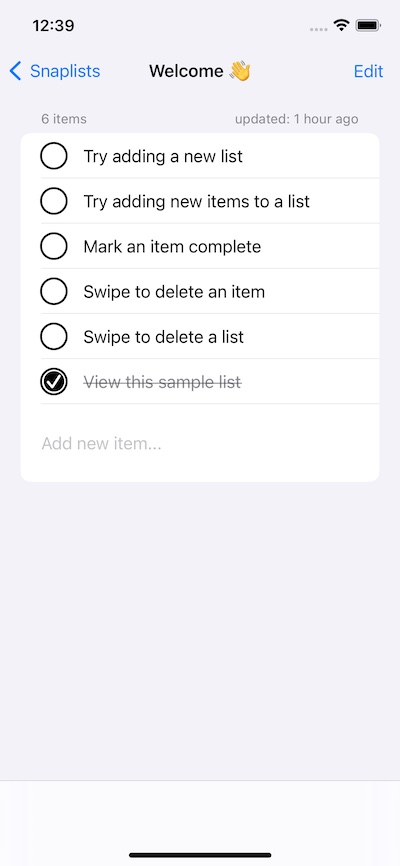 So I was aware of the issue since early June, but I did nothing all summer to try and fix it because I was hoping it was a bug in the iOS 16 beta and would be fixed for me by Apple. As each new beta version of Xcode 14 was released, I used it to build the app and re-test, but the issue was never resolved. I did try the new toolbar(_ visibility: Visibility…) view modifier which from the name alone seems like it might help, but it did not. Finally, the Xcode 14 RC was released on September 7 (the day of the Apple event announcing new iPhones and Apple Watch). The issue was still not resolved, so I knew then that I needed to do something to fix it before iOS 16 shipped on Sept 12.
I did file a feedback (FB11461006) on Sept 7, but I don't expect to hear of a fix any time soon. Snaplists uses the SwiftUI NavigationView, which has been deprecated with iOS 16. I created a simple test project for my feedback using a NavigationView. The issue is easily reproducible with just two views where one uses a NavigationView and NavigationLink to show the other view, which has a toolbar. I also created another test app using the new NavigationStack (instead of a NavigationView) on iOS 16 and it displayed the toolbar as expected.
This is speculation on my part, but perhaps the toolbar doesn't work well with NavigationView on iOS 16 and Apple just isn't going to fix it?
I decided to employ a workaround (sometimes called a "hack") to resolve the issue. I removed the toolbar and replaced it with an HStack. This "fake toolbar", as I call it, works well enough in my opinion on both iOS 15 and iOS 16. Here's a link to the PR if you want to see the change in more detail.
The real toolbar (left) next to the fake toolbar (right). The workaround also looks fine on iOS 16 (not pictured).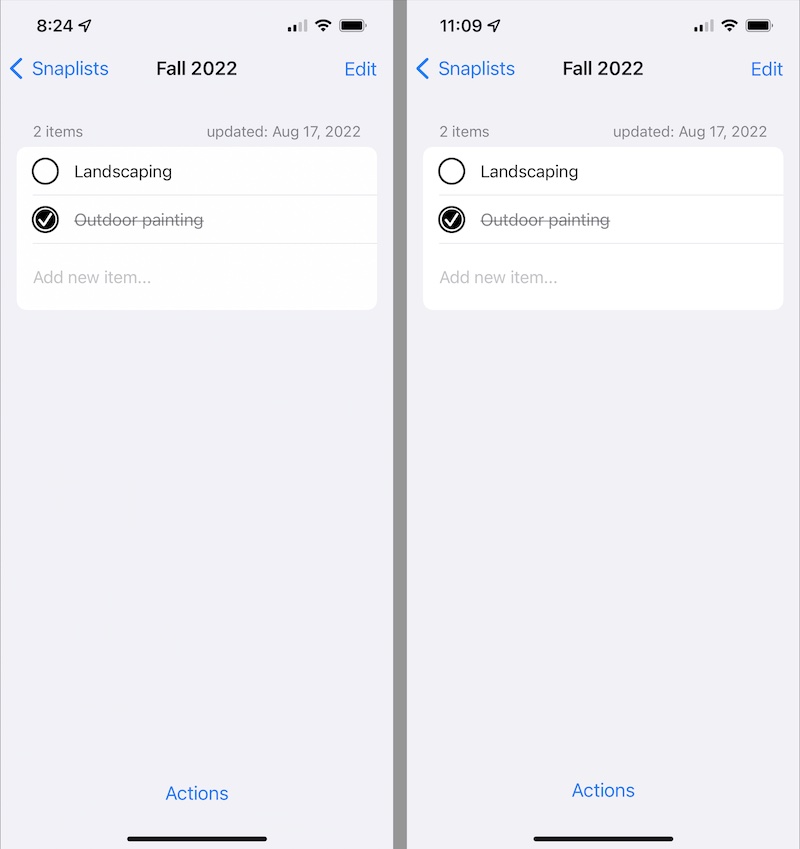 Long-term, it's clear to me that I need to migrate to the new NavigationSplitView that is available with iOS 16+. In fact, in the process of implementing the workaround described in this blog post, I did spend some time to experiment with this newer view. However, I want to continue to support iOS 15 for now, and also don't want to rush a change like that. I was somewhat short on time this last weekend before iOS 16 ships, so I decided to use the "fake toolbar" as a quick fix for now.
Note: there is also the new NavigationStack that would work on iPhone, but I need a split view on iPad. The NavigationSplitView will collapse down to a single view on iPhone, so I think that's the way to go.
Version 2022.8 of Snaplists, with this fix for the missing toolbar on iOS 16, is now available in the App Store.